As a consciousness admin, sometimes you may want to see what a course looks like from another perspective. Look no further! Here's how to do just that:
Roles in LearningZone:
Different roles contain within them different permissions, and therefore reveal different content to different types of users. Sometime,s, we'd like to view the course we've built from different perspectives without logging in with a different account. This can be used, for example, to view the course from the learner's perspective, and whether it meets our needs.
Step 1: Go into the course you would like see from a different role
Step 2: At the bottom of the page, open the menu called 'Switch Role to...' and select the role you would like to switch to.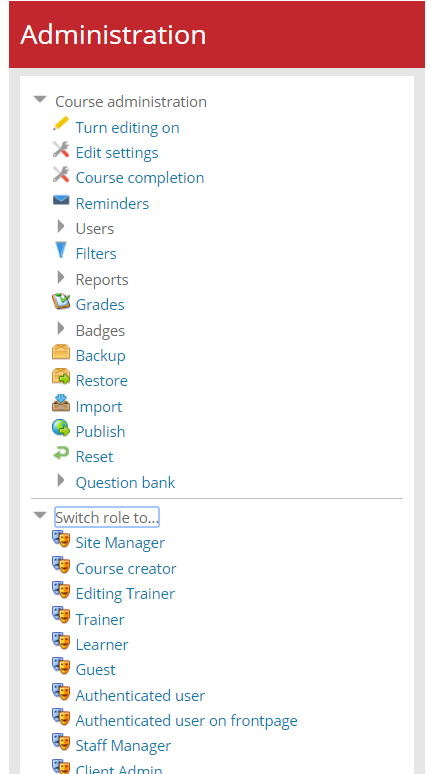 You will now view what the user in the role you selected views.
Step 3: In order to return to your original role, click on 'return to my original role' under the administration menu.