Sometimes we may want to give our users the ability to go to an outside internet source from inside the course - by giving them a URL link. This can be used for many reasons, including leading our users to an outside source for more information, an internet document relevant to the course, and more. Learn how to add a URL resource to your course below:
Step 1: Enter the relevant course (if you have not yet made a course, check out how in our Knowledgebase), then click 'Turn on Editing'.
Then, click on 'Add activity or Resource'

From the list that opens, select 'URL'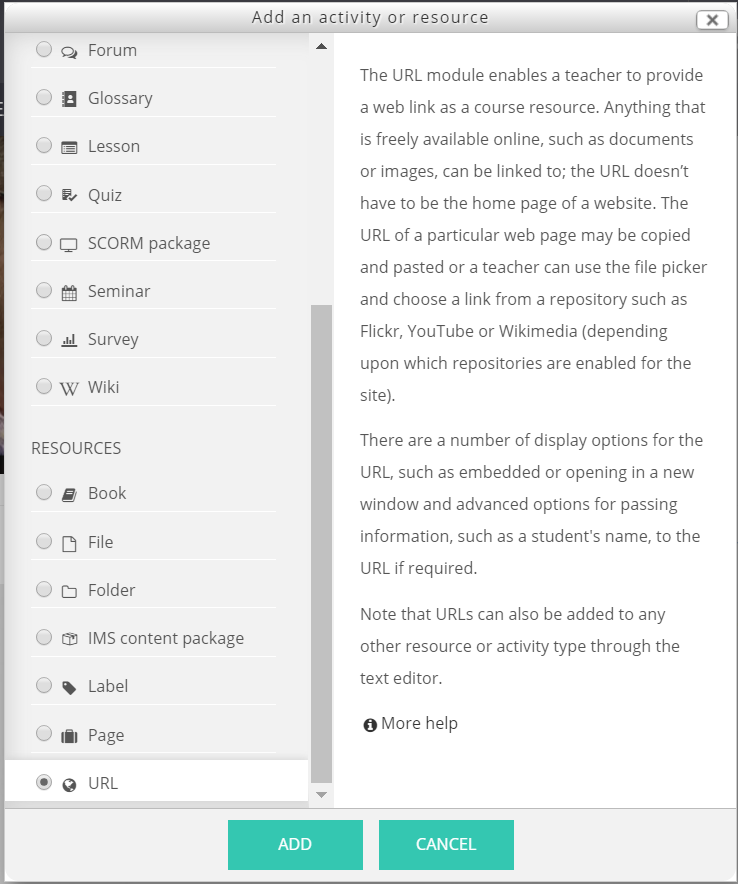 Step 2: Add a name and a description to your URL resource.
Step 3: To add a URL, copy and paste the relevant URL into the 'External URL' box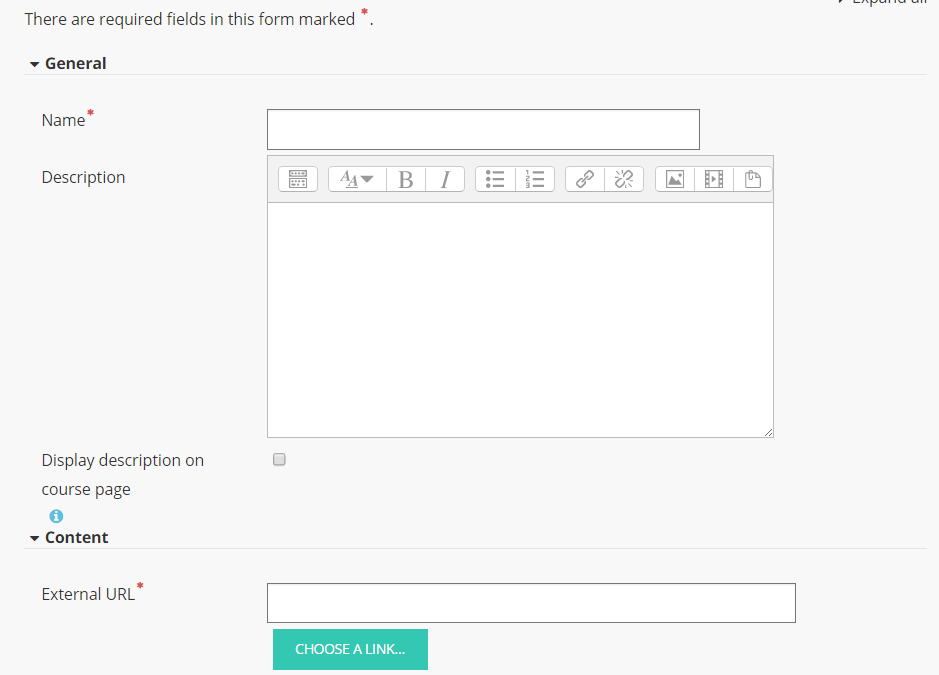 Step 4: At the bottom of the page, complete the 'Activity Completion' settings for this resource.
Step 5: To finish, click 'Save and Return to Course'